Rare WoW Account for Sale. 228+ ILVL 4 FC WOTLK, ARENA LORD, RARE MOUNTS. + PAL T5 ON TBC
Account since the start of BC.
Hi, I am selling a really rare account, of which there are not a large number left in the world.​
Huge number of no longer available Feats of Strength, Legacy and Achievements. An account for the soul, for those who really appreciate and have witnessed the time when the game was a real pleasure.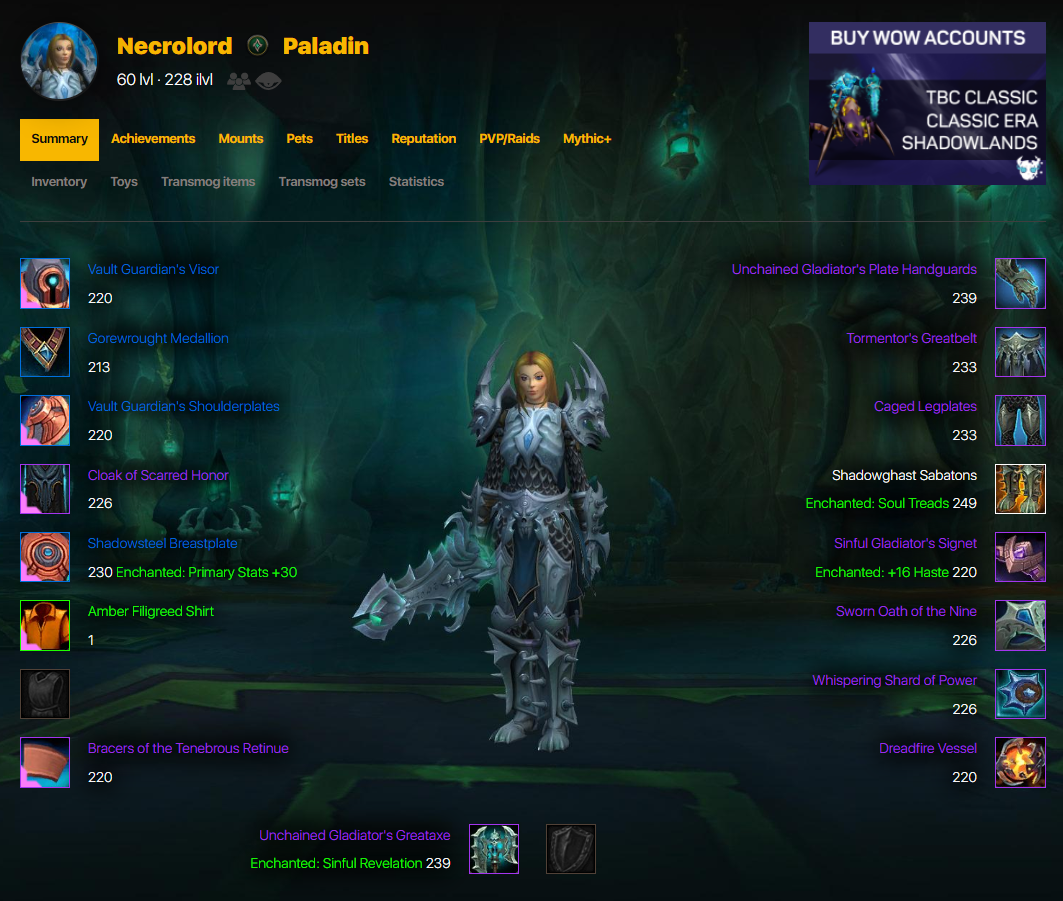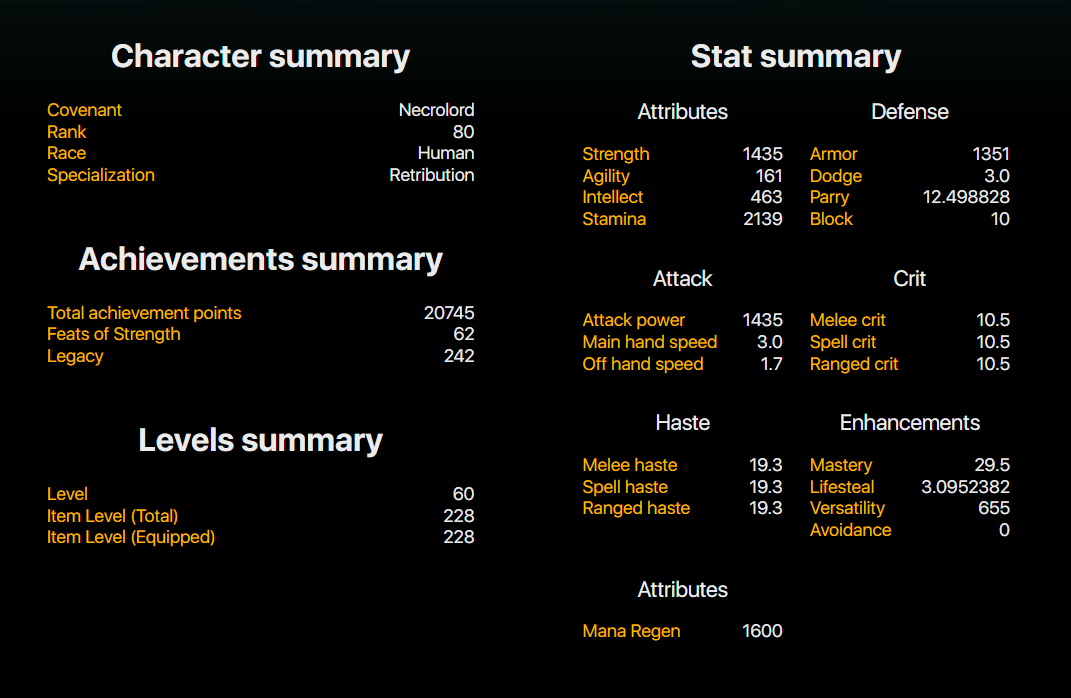 On the account: 20745 achievements, 242 legacies, 62 great deeds, including:
1. FC on the Yog + 0 server, the title of "Death Conqueror";
2. FC on the server of Malygos, title "Seeker of Magic";
3. FC on Kael's server, title "Conqueror of Naxxramas";
4. FC on the Sartharion server, the title "Conqueror of the Obsidian Sanctuary";
5. The title of "Immortal", for the passage of Nux (VOTLK) without a single death of the raid;
6. Titles "Master of the Arena", "Hand of Adal", "Warlord", Admiral of the Bloodsail", "Exalted", "Crazy", etc.
And also a huge number of legendaries, titles and mounts that are no longer available.​
You can find it in the armory https://retail.safe-armory.com/en/account/621e48c64ae57
From current – Pal, Gordunni, 228+ Ilvl, Favorite c1 and c2, the necessary legendaries have been made. Heroics c1 and c2 are closed.
A huge number of 50-60 lvl altos, some of them actually dressed. Saved characters from the time of VOTLK.
By buying this account, you are really buying a Rarity, it's not for you to sell BFA Gladov for the same money.
Also on the account there is TBC, with 4\5 t5 70 Paladin (m), on Flamegor (a).
https://tbc.safe-armory.com/en/627fdb21ec47a/character
For more information – contact me in PM
Price 1000 USD
Payment methods:
Paypal, Revolut, Wise, Binance Pay, Bitcoin, Litecoin, Ethereum, UDST and other crypto
​
Contacts to buy World of Warcraft Accounts directly with instant access​
​
​
​
Discord Rulezz#7680​
​